+917259716182

Send Inquiry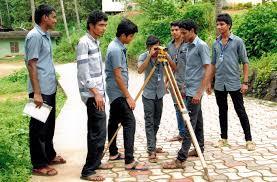 Ncvt Trades Courses
Service Code : HSEW-15
Brand Name : HSEW
As one of the leading NCVT (National Council on Vocational Training) Trades Courses in this domain, our firm has gained immense appreciation among the students. Our consultants deeply discuss with students to know their preferences about the course and accordingly provide the solution. Further, we are backed with numbers of experts all over India and abroad that assist us to prepare the people for specific trades at diverse levels from technician or high professional practitioner position in nursing, accounting pharmaceutical, architecture, law, etc. Our promptness and reasonable prices has made our firm the remarkable NCVT Trades Courses all across the country.
Features:
Training is rendered by our experts

Centralized on providing easy methods of training

Rendered in efficient manner

"We mainly deal in Punjab"

Trade Information
Main Domestic Market
Punjab